About me!!

Donald Bowling
I am originally from the Eastern Shore of Virginia I now live in Richmond, VA. and attend VCU/MVC School of Medicine. One of my areas of medical research is paleopathology which involves the use of modern pathology techniques on ancient mummy remains. Upon graduation from medical school I plan to pursue a career in the area of pathology, surgery, or emergency medicine. If you are interested in pathological autopsies Click Here I now spend any free time I have on the Eastern Shore running Fire and Ambulance Calls with Onley Volunteer Fire and Rescue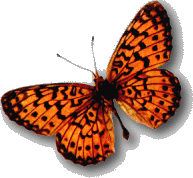 I am a member of the Chrysalis / Emmaus movement on the Eastern Shore of Virginia and would appreciate if members of other communities would drop me a line so we can discuss upcoming walks.
I currently attend The Medical College of Virginia / Virginia Commonwealth University and I am Medical Technologist (ASCP) / Medical Student.

What follows are links to term papers I have written. You are welcome to use the ideas in my papers with proper citation. Remember plagiarism is illegal.

12th grade term paper on The Use of DNA Fingerprinting in Forensic Science.
11th grade term paper on The Great Awakening.
10th grade term paper on Publius Virgilius Maro. (Virgil author of the Aeneid).
English 100 paper one on My Trip to Peru.
English 100 paper two on Emerging Infectious Disease
Political Science 101 paper on Socialized Healthcare
English 200 paper on the practice of hospital pathology entitled The Unseen Physician.
Patient Information Brochure on Tangier Disease
Contact Info: